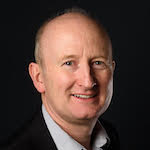 .
April, 22 2022, ZOOM Meeting
Andy Rayner
Broadcast Technologist (Nevion, now part of Sony).
6:50-9:00pm
NO REGISTRATION NEEDED. SIMPLY JOIN THE ZOOM MEETING
https://us02web.zoom.us/j/4596647480?pwd=NUpmZkhwa1MvVFNMMStlNzM2cmRaUT09

If you are not on our e-mail list and desire regular monthly invitations, contact Marty Feldman, Chair, at marty@unique-scientific.com.
SMPTE meetings are free and open to all, members and non-members alike.
Be sure to invite your professional colleagues!

If you wish to unsubscribe from these New England SMPTE e-mail messages, simply email to section-treasurer@ne.smpte.org and request removal from our e-mail list.
From our archive......
RECORDINGS OF PAST MEETINGS
Most recent first...


April 22, 2022
Andy Rayner , Broadcast Technologist (Nevion, now part of Sony)..
March 9, 2022
Dave Folsom, retired Chief Technology Officer of Raycom Media Inc (now part of Gray Television), discusses how the NextGen TV market rollout is moving ahead in earnest with enthusiastic broadcast participation providing great strides in the coverage of US television households. This presentation will try to provide a quick overview of the standard's transmission technology as well as how the transition is being accomplished. Handout Notes (PDF)..
February 21, 2022
Jean LaPierre,
Director of Advanced Technologies, Matrox Video, discusses the development of state-of-the-art video broadcast hardware and software at Matrox Video. In recent years, Jean has focused on developing Matrox's technology for SMPTE ST 2022, ST 2110, and AMWA NMOS. He participated in the development of the JT-NM Tested program and is currently Co-Chair of the VSF IPMX Activity Group.
January 25, 2022
On-Premise and Remote Media Production Workflow For Film and Television
With Steve McKenna, Director of Sales, Studio Network Solutions (SNS)
December 15, 2021
The State of NDI@ in 2021 + NDI@ Version 5
With Chris Burgos, Newtek and Jeff McFadyen, Key Code Media
November 22, 2021
KAIROS, A NEW IT/IP-BASED VIDEO PRODUCTION PLATFORM FROM PANASONIC
With Rick Lamb, Senior Sales Solution Manager, and Gregger Jones, Territory Account Manager, North East, Panasonic.
October 20, 2021
THE DEVELOPMENT OF SMPTE STANDARDS
David E. Acker , SMPTE Fellow, is considered a development pioneer in the field of digital TV signal processing by many engineering professionals in the industry. He has developed several advanced Time Base Correctors, Frame Synchronizers, Noise Reducers, Image Enhancers, and Color Correction products for a number of companies including FOR.A Co Ltd, Broadcast Pix, Media 100 and Microtime Inc.
He explains how SMPTE standards work and provide a vital technical framework to the industry. Its more than 800 standards and related documents are currently embraced by engineering communities internationally. Such standards influence nearly every piece of motion-imaging content seen and heard by billions of viewers worldwide. This presentation includes a discussion of: The structure of the SMPTE Standards Organization, the Technology Committees, their scope of work, topics, standards and Standards committee meetings and updates of their work
September 22, 2021
THE CASE TO CAPTION EVERYTHING
Bill Bennett from EECO will discuss Automated Speech Recognition (ASR) and how it applies to captioning of video & audio content. He discusses the U.S. regulatory captioning environment, its predicted future, penalties, how the regulatory environment will impact content creators, publishers such as websites, broadcasters as well as venue designers, owners and systems integrators. Mr. Bennett's discussion will also provide an overview of the actual benefits from ASR, such as: creation of sidecar simple-text file transcripts, text-based search/navigation of media assets, improved customer experiences by quickly, easily finding the content they are seeking, transcripts of meetings & events, important audio communications, translation for a global marketplace, both live and on-demand, search engine optimization, for improved Internet search results for finding your captioned media. This will be a presentation to illustrate the importance of captioning all of your media, from regulatory compliance needs to an improved consumer experience and greater monetization of audio and video assets.
June 18, 2021
DACAST STREAMING PLATFORM LIVE DEMONSTRATION
Mike Cioward and Clarissa Moodley from Dacast, San Francisco,CA.: Dacast offers a fully-integrated, self-service video platform for live video and on-demand (VOD) streaming. The Dacast OVP (On-Line Video Platform) lets broadcasters host video content and start streaming in minutes. Its white-label solution allows users to control their live streams and on-demand content.
May 19, 2021
THE TRANSITION FROM SDI TO ST 2110 IP AND ST 2059 PTP: BEST PRACTICES AND LESSONS LEARNED.
Karl Kuhn, Principal Solutions Architect at Telestream specializing in Next Gen test and measurement of ST 2110 IP, ST 2059 PTP, 4K and UHD, HDR and WCG, and transmission. Tutorial on the challenges we face in making the transition from SDI to an IP-based transport for Video.
April 21, 2021
THE FANDOM OF THE OPERA - OPERA & MEDIA TECHNOLOGY... PRE-AND POST-PANDEMIC
Multiple-Emmy-Award-winning SMPTE Fellow and Videography correspondent Mark Schubin of the Metropolitan Opera in New York City, explains how Opera lead the development of a lot of Media Technology - often by hundreds of years! Graphics Presentation (PDF). Opera in the Pandemic Links(PDF).
March 17, 2021
UPDATE ON ATSC 3.0
Luke Fay is a Senior Manager Technical Standards for Sony Home Entertainment & Sound Products - America. Currently he is involved with the development of the next generation of broadcast television in a variety of standards organizations and their efforts to educate members of the new possibilities available with ATSC 3.0.. Graphics Presentation (PDF).
February 24, 2021
THE MOVE TO VIDEO-OVER-IP AND NETWORKING
The fundamentals of the different terminologies and technologies used. With Graham Sharp, CEO at Broadcast Pix. Graham has more than three decades of executive management experience in the media technology and business development industries. He brings extensive knowledge of international business and cultures gained through living and working in Asia, Europe, Canada, and the US. Prior to joining Broadcast Pix, Sharp served as executive vice president and general manager of Avid's video division, as well as chief marketing officer and senior vice president of corporate development at The Grass Valley Group. Graphics Presentation (PDF).
January 20, 2021
MASTER CONTROL IN THE CLOUD: CAN YOU GET THERE FROM HERE?
A "broadcaster's view" of the traditional role of Master Control and how it can be migrated to a Cloud-Based operation, with Ron Caird, Director of Sales, Florical Systems. Graphics Presentation (PDF).
December 16, 2020
MUSIC SCORING FOR GAMES
with MacLaine Diemer, Film Scoring Composer/Artist who worked on sound design and composing music for The Beatles: Rock Band, Rock Band 2, and Rock Band
He was unable to use his Powerpoint for technical reasons and re-recorded his narration over it afterwards to make this Version for Posterity.
November 18, 2020
ST-2110 EXPLAINED
with John J. Humphrey, VP Business Development, Hitachi Kokusai Electric America and HITACHI'S NEWEST 8K CAMERA.
Slides from the ST-2110 Presentation (PDF) and Slides from the New 8K Camera Presentation (PDF)
October 28, 2020
STREAMING FOR VIDEO ENGINEERS
With Matthew McMakin and Bob Lamm. Handout Notes (PDF)
April 24, 2019
OUR ANNUAL NAB WRAPUP AT WGBH-TV
With panelists: John Rule, Rule Boston Camera; Bob Lamm, Broadcast Pix; Stefan Hadl, Director of Engineering, WCVB-TV; Emeric Feldmar, Engineering Manager, WGBH-TV; and Dr. Geoffrey Poister, Associate Professor, Boston University (frequent contributor to TV Technology Magazine). Moderator: Phil Ozek, Liberty Mutual, (past SMPTE New England Section Chair).
November 2, 2018
SIX CENTURIES OF OPERA AND MEDIA TECHNOLOGY IN NEW YORK
Webcast by Mark Shubin (Metropolitan Opera).
March 28, 2018
THE EVOLUTION TO IP
Rafael Fonseca, Artel.
February 27, 2018
PEG ACCESS
With Peter Fasciano, Franklin TV
January 24, 2018
REALITIES OF IMPLEMENTING SMPTE 2110 AND PTP
Karl R. Kuhn, Tektronix
December 6, 2017
CHRIS DAY and BRIAN RAYNES, LAX SPORTS NETWORK
Sports Broadcasting
November 15, 2017
THE BOSTON REPACK
Neal Searls and Jim Stenberg, American Tower.
May 19, 2016
NEW TECHNOLOGY BOOT CAMP
With Karl J. Kuhn (Tektronix), John Shike (S-A-M.com), Bruce Lane (Grass Valley), Hugo Gaggione (Sony), Pete Putman (Comcast) and Mark Shubin (Metropolitan Opera, New York).
May 4, 2016
OUR ANNUAL NAB WRAPUP AT WBZ-TV
With panelists: John Rule, Rule Boston Camera; Bob Lamm, Broadcast Pix; Stefan Hadl, Director of Engineering, WCVB-TV; Emeric Feldmar, Engineering Manager, WGBH-TV; and Dr. Geoffrey Poister, Associate Professor, Boston University (frequent contributor to TV Technology Magazine). Moderator: Phil Ozek, Liberty Mutual, (past SMPTE New England Section Chair).
May 25, 2011
MAINTAINING VIDEO QUALITY THROUGH THE BROADCAST CHAIN
With Karl R. Kuhn, Tektronix
---
For additional information about SMPTE-New England, please contact Marty Feldman, Chair, at mpfeldman@rcn.com, or Paul Beck, Secretary/Treasurer, at section-treasurer@ne.smpte.org.
Don't forget: Full details of all our activities and news are now on our Facebook page at https://www.facebook.com/smptene/!

Updated: 2 February, 2022
Bob Lamm, SMPTE/New England Web Page Editor
robert.e.lamm@gmail.com